Happy New Year, happy new Golden Globes red carpet hair to swoon over! This year the Golden Globes had all the usual glamour and gowns, combined with some great GIF-worthy moments. Hello Ryan Reynolds grabbing Andrew for a consolation smooch.
This year I really fell for the up do's and shorter styles worn by celebs. From the perfectly polished Hollywood glamour of Blake Lively's chignon to the ice cool blonde crop Michelle Williams that has me reaching for the scissors. Oh, and of course the lady of the evening Emma Stone. Just perfect.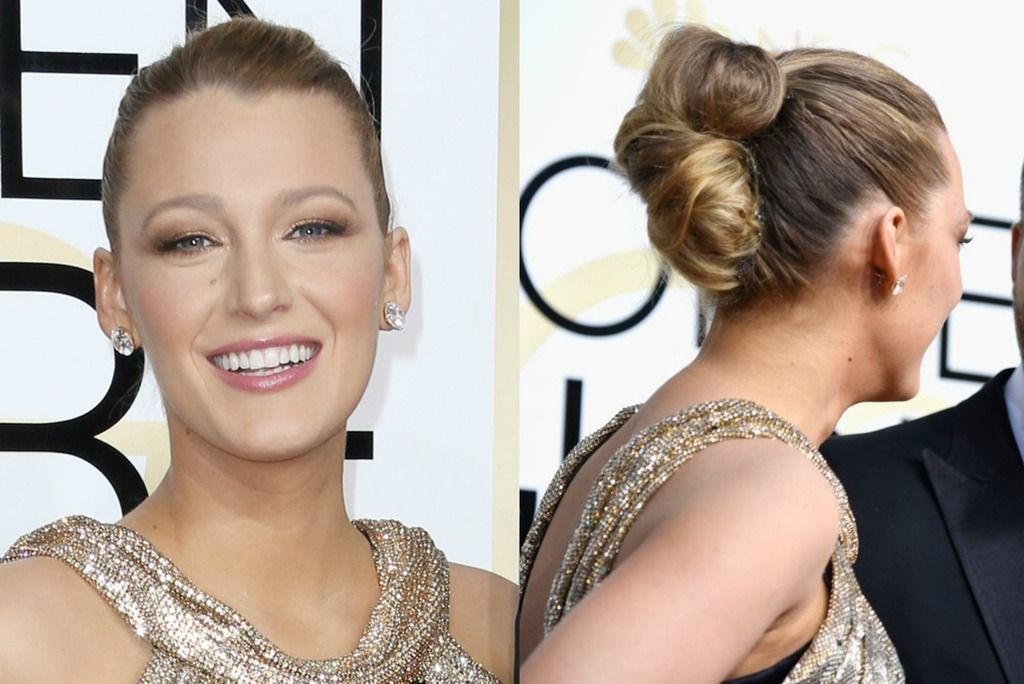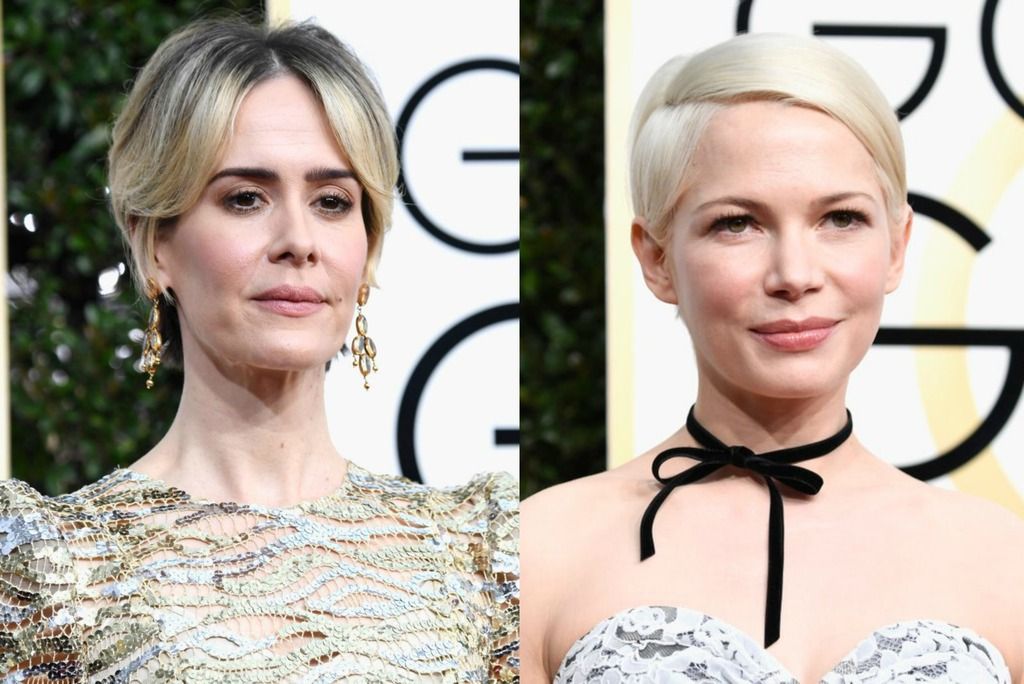 Maisie Williams and Goldie Hawn both went for textured top knots. This is a great hair style to elongate the neck and show of décolletage or a pretty neckline. Love how Maisie has accessorised with a metallic barrette clip. Goldie as always has the perfect Cali beach babe hair – always looks so undone in a sexy Bardot way. My absolute favourite style of the evening was Lily Collins' beautiful fishtail bun which showcased her features and was a really lovely balance against her red carpet gown.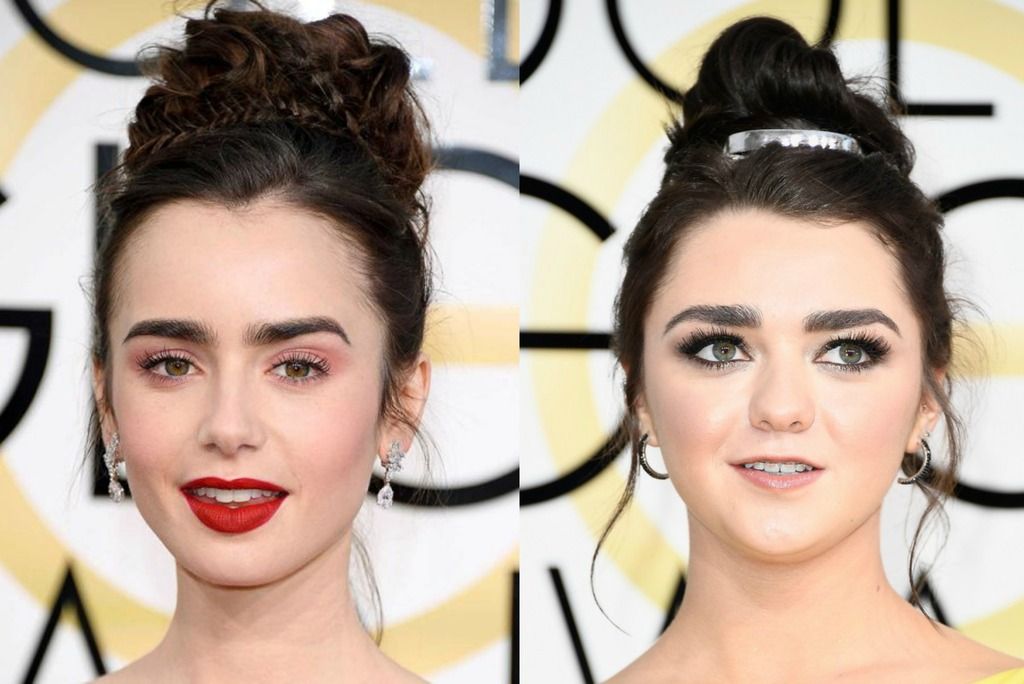 Janelle Monae and Issa Rae both wore their hair in incredibly up do's. I love the natural texture of Janelle's with the small pearls dotted through, and Issa's twisted almost rope lengths worn in a faux Mohawk style just looked so striking. Special mention also to Sarah Jessica Parker who's up do, apparently inspired by the late Carrie Fisher's Princess Leia, showed off her caramel colouring and was an unusual red carpet style which worked so well with her white Vera Wang gown (which has seen her on the worst dressed lists, I personally liked the dramatic shape and style)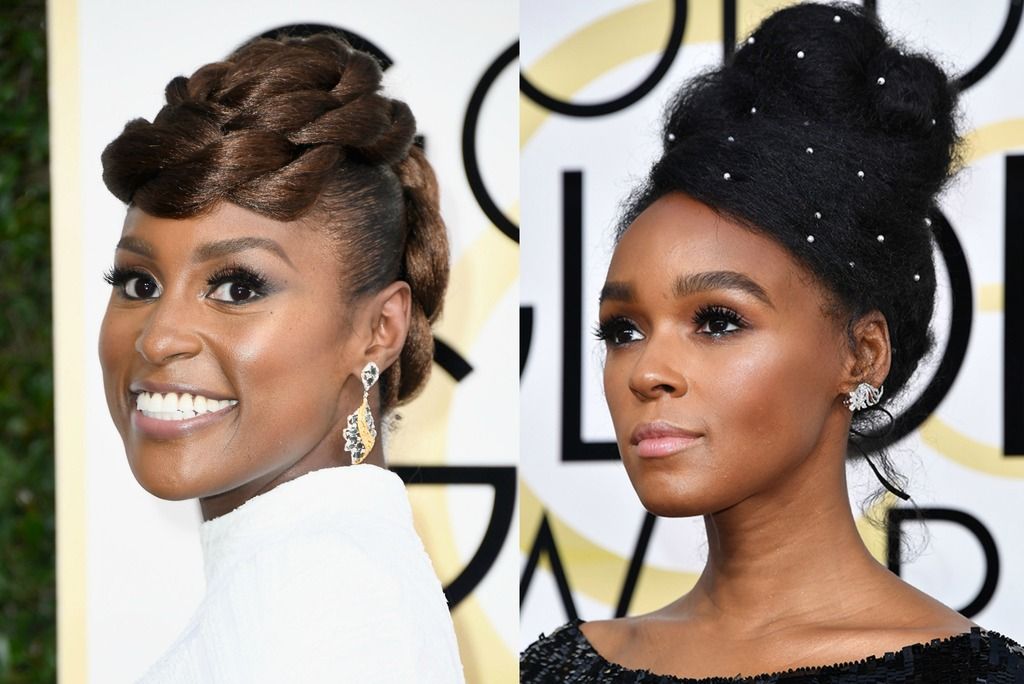 Let's talk about Emma. Winner of Best Actress award and all round stone-cold babe (see what I did there) Her outfit – as described by the lady herself, was pink and had stars on it, was perfect and her hair looked so effortless chic. Full of shine and softly pinned into a low twisted chignon, Emma's auburn hair was softly parted to leave a sweeping fringe and few pieces to frame to the face. A mix of a faux bob with an up do it worked so well.
Also, cannot wait to see La-La-Land – a combination of Stone and Gosling, plus music. Yes please!