So things have changed a little round here. Nope, I'm not one of the many bloggers who are busy having babies. Unless by babies you mean little furry puppies with giant ears and a penchant for nibbling ankles. Tom and I have got a dog. A little French Bulldog puppy we've called Pablo.
First things first, puppies are HARD. I've had dogs before, but after a six year break, I'd forgotten just how much hard work they are. We spent the first three weeks taking it in turns to sleep with him downstairs as he cried and cried when left. French Bulldogs have the strangest cry I've ever heard. It's like a cross between a newborn, and strangled parrot. I didn't want to scare him or make him feel unsettled so it took some time but now we simply flip the light off and go to bed. Thankfully! Neither Tom or I are any good if we are sleep deprived so I'm glad he's got the idea of bedtime. Tom found it hard to adjust and we had a very stressful few weeks before he bonded and decided he was 'alright'
TOP TIP: Get a babygate if you have any areas you want to block off or restrict access. Life saver.
He is a brindle male, and we've made sure he's chipped (a legal requirement these days) and has had all his jabs. Puppy classes have been passed (he's got a certificate and rosette - so proud) They were however absolute chaos! But it was great to do some socialising and get some advice. Pablo is doing well with the toilet training and general commands but has hit the 'brat stage' so is being quite stubborn, along with chewy as he's teething.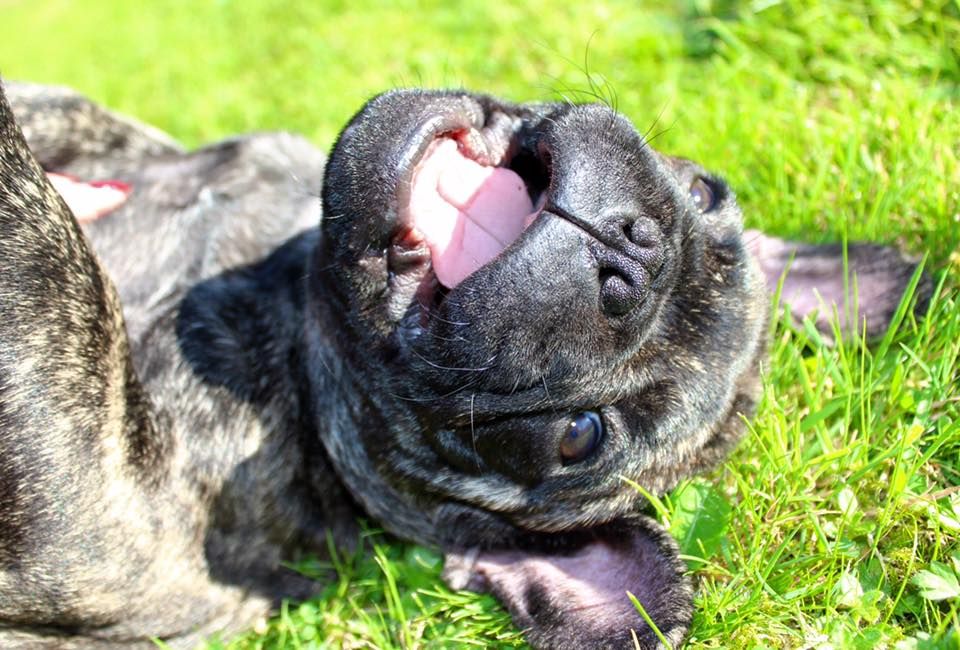 We researched French Bulldogs before we decided on the breed and they were one of the best to fit in with our lifestyle. Basically a lazy little piglet. They love human contact and being part of the family. He's our little shadow and loves any fuss shown. And he's spoilt rotten!
Pablo really has settled into the family and I couldn't imagine him not being here now. He's got a lovely little character and makes me laugh daily. Tom has become quite fond of him and I think forgiven him for being an absolute little git for the first three weeks.
If you'd like to keep up to date with Pablo and his giant ears, I've set up an Instagram account
PABLOTHEFRENCHY
- was wary of the fact my
KLGHAIR
account is more about hair and the blog and thought my puppy spam would be better in one place. Plus it's a lovely way for me to see progress of how he grows and changes.