One...
Getting healthier. I'd really let my fitness slide due to long working hours and a love of a blanket nap. No more! I've joined my local Pure Gym - which is a bargain and a great way to gym if you are busy, and enjoy classes as much as being left alone to get on with your fitness plan. I have loved getting back to running on the treadmill, weights and spin classes. Okay, the last one, not so much - why do the seats hurt so bloody much!
Two...
Shopping. Especially when it's online. I've been using
Octer
, who make it so easy to shops LOADS of brands. They have soooo much, and you can search through tons of brands for a particular item or choose your favourite store. I really dislike going shopping, I find being in busy shopping centres a bit of a stressful situation so this is PERFECT. I sat on my sofa, on a rainy day, and had a good old online rummage.
I picked up some amazing new boots from ASOS, along with some basic tops from Boohoo. Also got some neckchiefs to add a little interest to my outfits, and to throw round my hair if I need to. That's my shopping for the month done, I always feel a little guilty buying clothes and make up, but when most of your money goes on bills and a mortgage I think that's probably natural.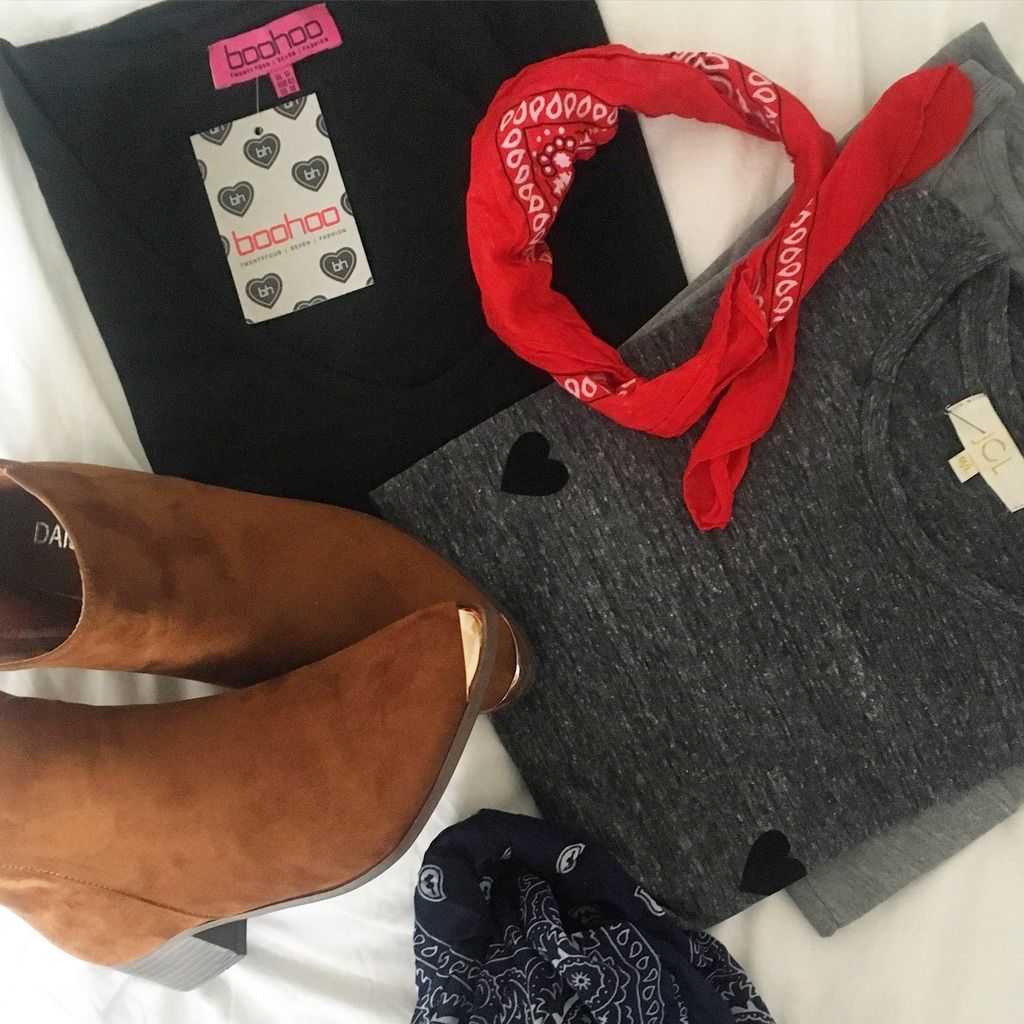 Three...
Friends. Having moved away from my hometown when I was 18, I feel so lucky to have not only kept in touch with friends from school, but also make new very important friends. Our friend Sam is back from China this summer and I can't wait to see him. Time for BBQ's in our garden, gigs and plenty of beers and cheers I think! It can feel lonely up here with all my family back in the West Country, but thanks to Tom, and a great group of friends I feel very at home and like I have a great support network when I need them. Without being too soppy, I love the bones off of them all. Also, this photo makes me miss my longer hair and fringe...