When I saw Rita Ora at this years Met Gala ball I had a little swoon. She looked gorgeous, from head to toe. Make up was perfect, and the gown was futuristic Swan Lake perfection. Know what else caught my eye...you guessed it the hair.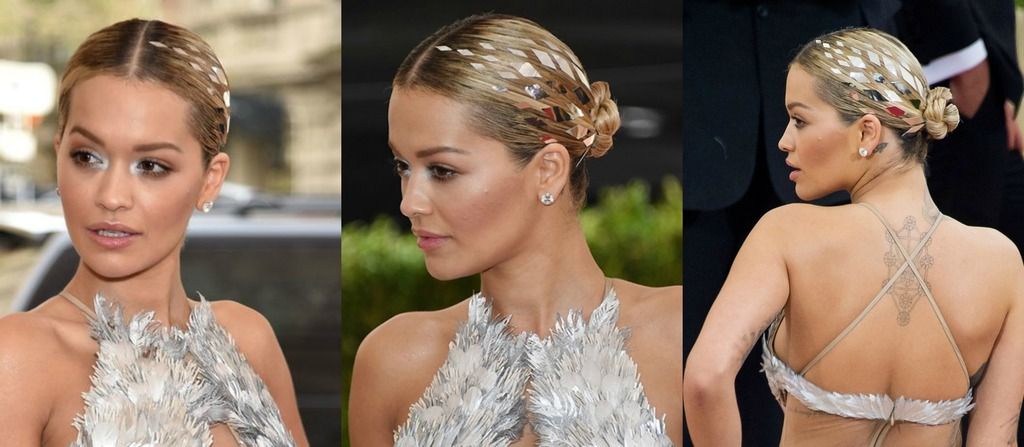 Such a great way to add some interest to shorter hair, and particularly slicked back styles. Whilst looking quite at home on the Met red carpet, it would also look fantastic for festivals. I didn't have any mirrored pieces to hand, but I did have some hair tattoos from Maddyloo. So easy to apply, and you can create so many different looks with the designs.
They work the same way as temporary tattoos (skin transfers) you used to get when you were younger, I remember them in bubblegum sweets, anyone else? You cut the design you want out of the sheet and remove clear film, then place on hair where you fancy. Use a wet flannel or some kitchen roll, holding over the tattoo for around 30 seconds. Gently peel away an edge to check it's ready and if so, slowly peel away the backing leaving the tattoo in place. So easy! I tried out the metallic range, but they also have a great glow in the dark range (amazing for dance festivals and nights underneath the stars) To remove I just popped some conditioner on my hair, waited a few minutes, then rinsed and shampooed as normal. Do not try and brush out of hair as you'll end up a sticky knotted mess!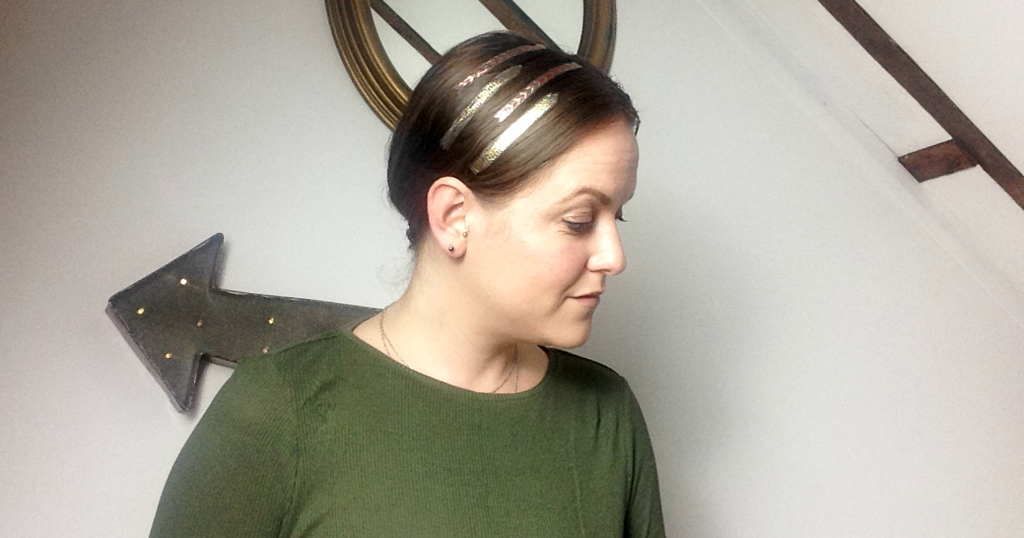 Check out the festival style posts I did last year for some more inspiration,
And look out for a festival inspired giveaway coming next week...