Have I mentioned I love wedding hair?
For me helping style the wedding party and being part of the special day is so lovely. I've been lucky enough to be in charge of hair for close friends when they've got married and have always enjoyed being part of the day behind the scenes. Nerves and emotions are often high on the big day, so I always do my best to make brides laugh and feel a bit more relaxed. The last thing you want to worry about is the hair, so it's my job to make the wedding party feel completely at ease.
I like my brides to feel they can be 100% honest with me, if they want something different I'd hope they tell me. I try my very best to make brides feel comfortable during the trial and on the big day. I thought I'd put together a little advice for brides to be to help them get the style they want when walking down the aisle.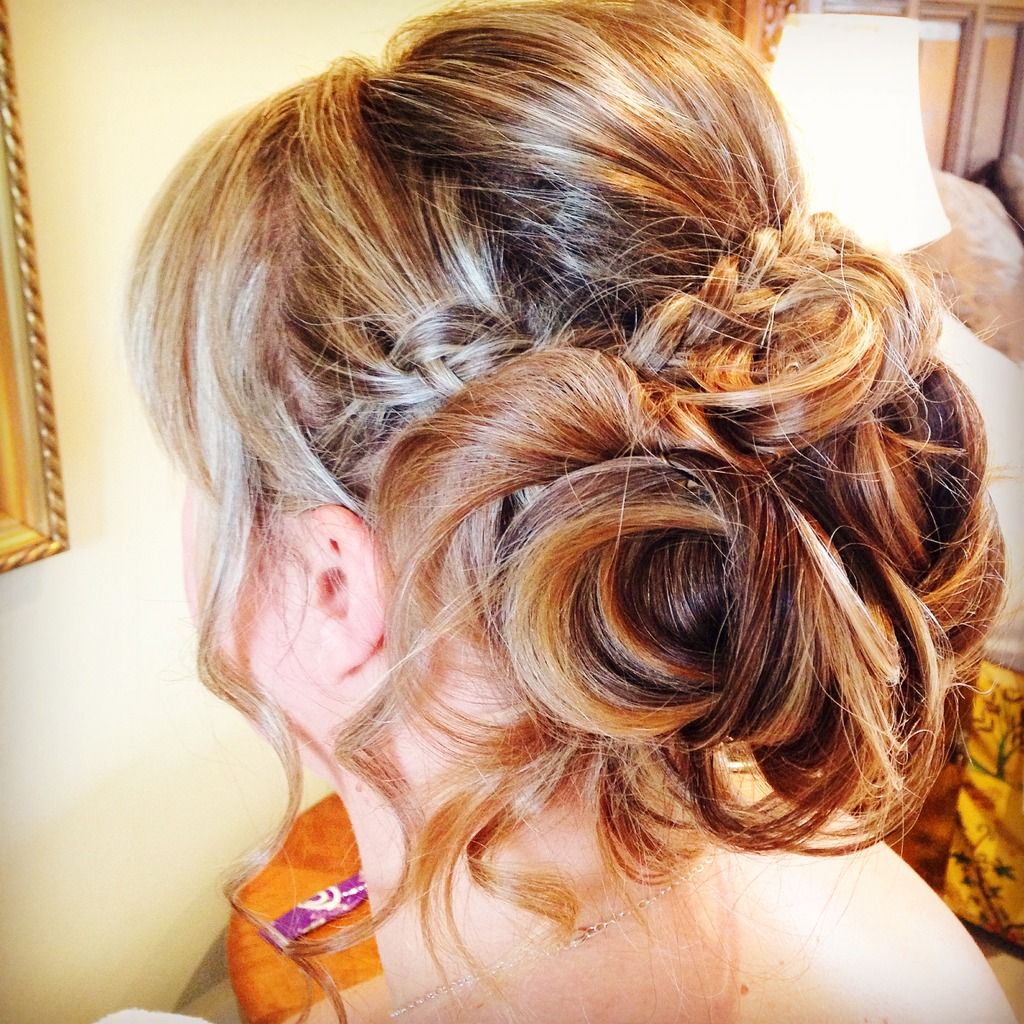 Have as
many trails as you feel are needed
. It's important you are happy with the style. Don't forget to mention if you are wearing a veil and how long you plan to have this in the style - some brides prefer to remove after the ceremony. There are
no set rules when it comes to your wedding hair
, if you usually wear your hair down, don't feel you need to go for a dramatic up do. Feeling comfortable is key, and it's
your style, your way
. If you have detail on the shoulder or neckline of a dress think about showing it off when you choose your style, work with the stylist to think about photos, angles and ideas you have.
My best piece of advice for brides to be is to
communicate
. It's so important to not only talk, but use visual aides to help both you and the stylist get to the same end result.
Pinterest
is fantastic for this, putting together a board will help show your stylist exactly what you are wanting.