Telling people Tom and I were going to Copenhagen for a few days seemed to give a very similar reaction. 'Ooh it's pricey there' and 'You'll spend a fortune!' - as we are on a bit of a budget at the moment I was slightly panicked but vowed to not spend lots, and still have a great time.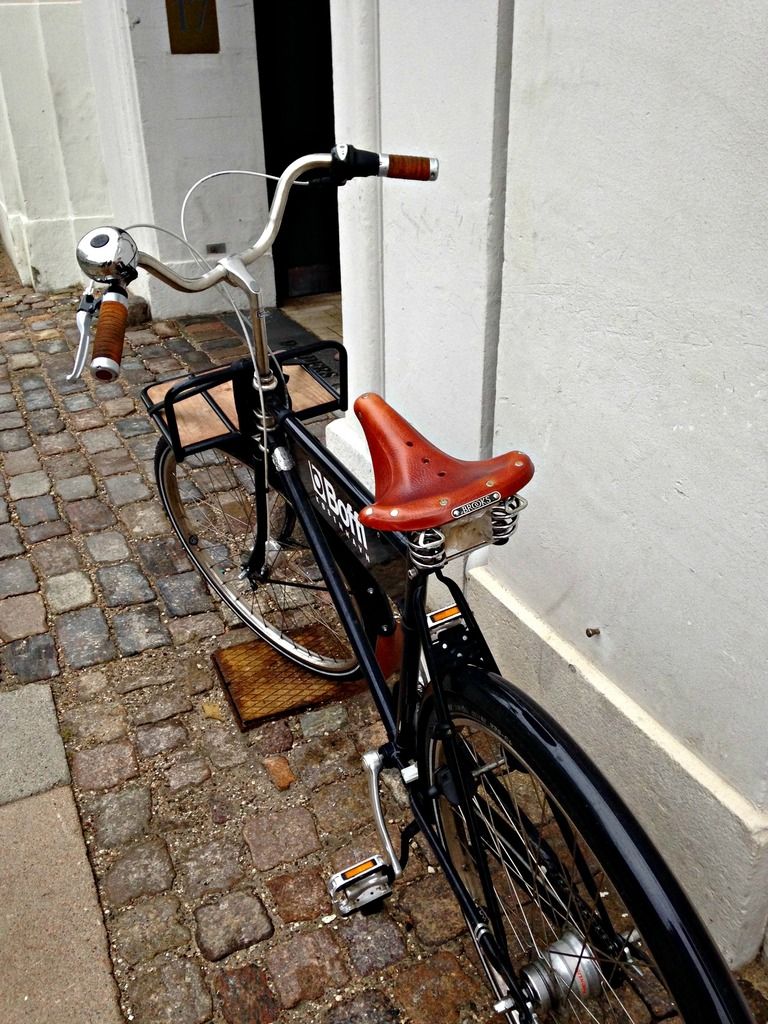 Eat & Drink
. If you are on a budget, and want something to eat whilst wandering around, look out for the hot dog stands. They are everywhere, and it costs around 35 Kroner (about £3.50) for a hot dog with all the toppings. And they are pretty tasty! We managed to visit a few great places to eat - mainly in the meat packing (Kodbyen) district of Vesterbro.
Warpigs
is a fantastic brewpub that also cooks up some amazing BBQ style food. We ended up having some 'snacks' here two nights in a row, consisting of gorgeous brisket, and some hot buffalo wings with blue cheese sauce. Delicious food, great beer (and root beer) and friendly staff. Highly recommend!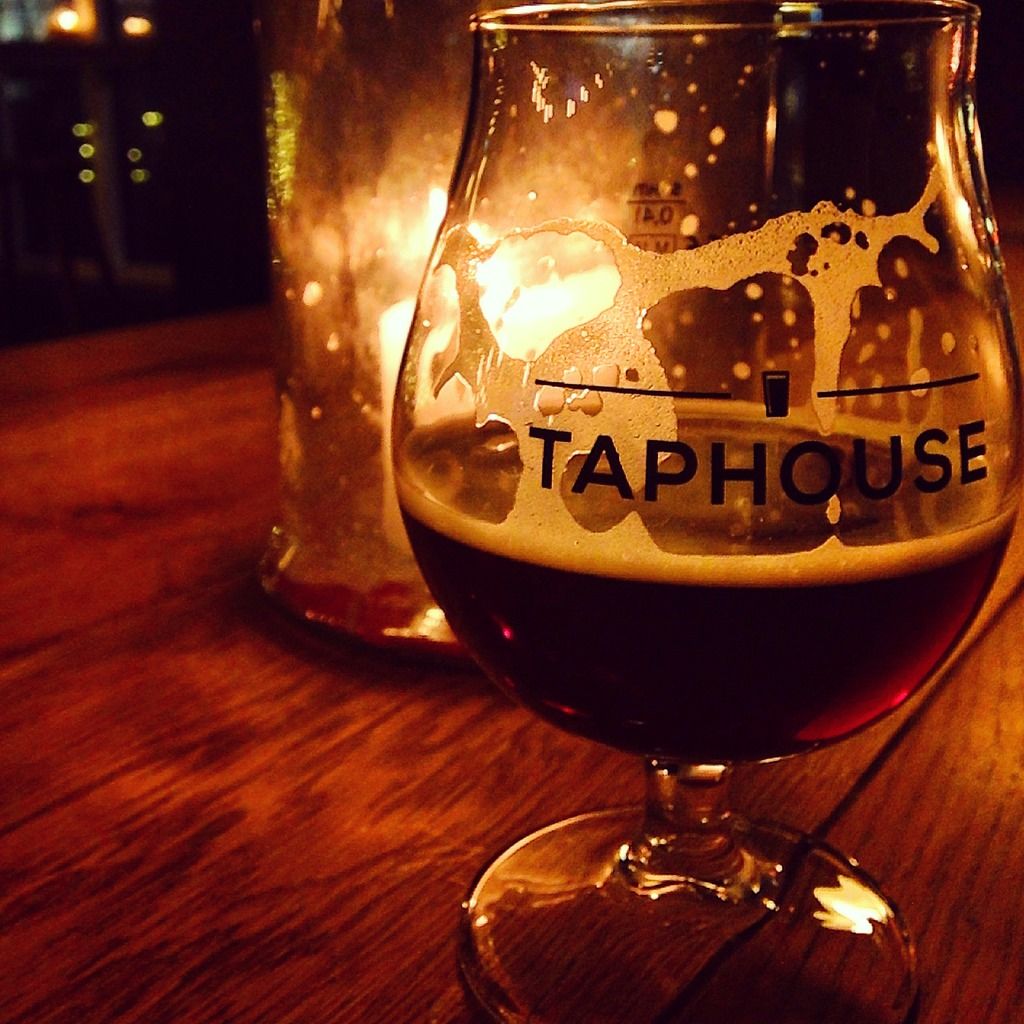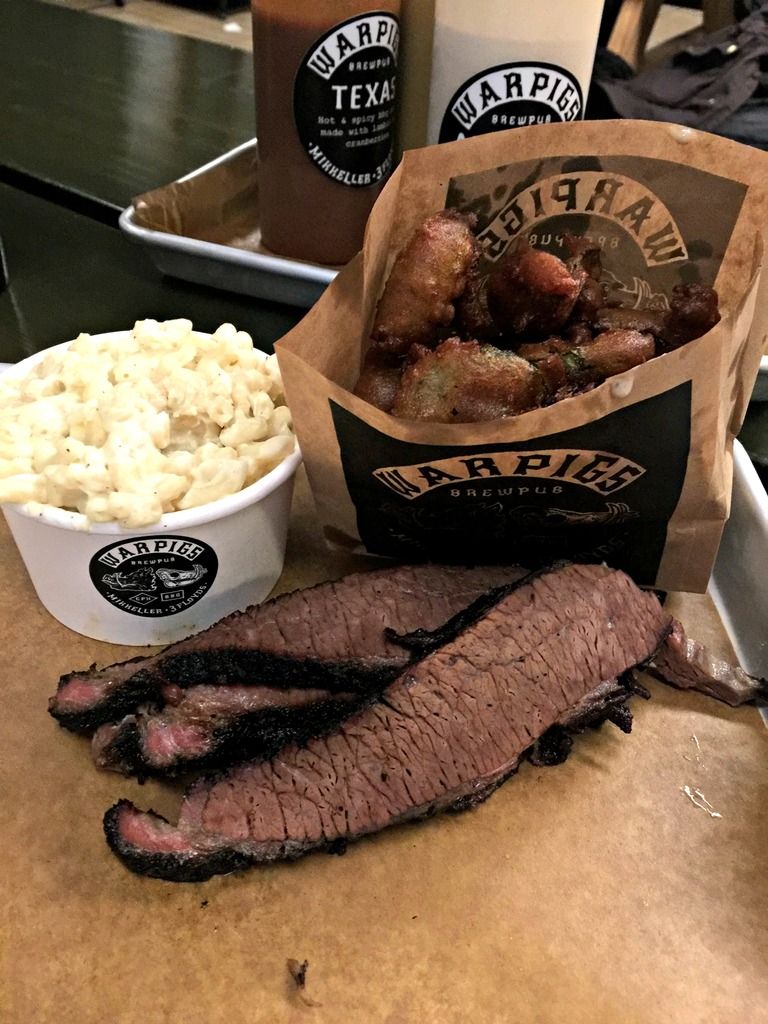 If you like pizza, definitely make a trip to
Mother
for one of their famous sourdough pizzas. If it's busy, have a cocktail whilst you wait for a table, it's pretty quick so you won't be waiting long. We shared a pizza and some bruschette and the bill came to 112 Kroner (approx £11) with drinks.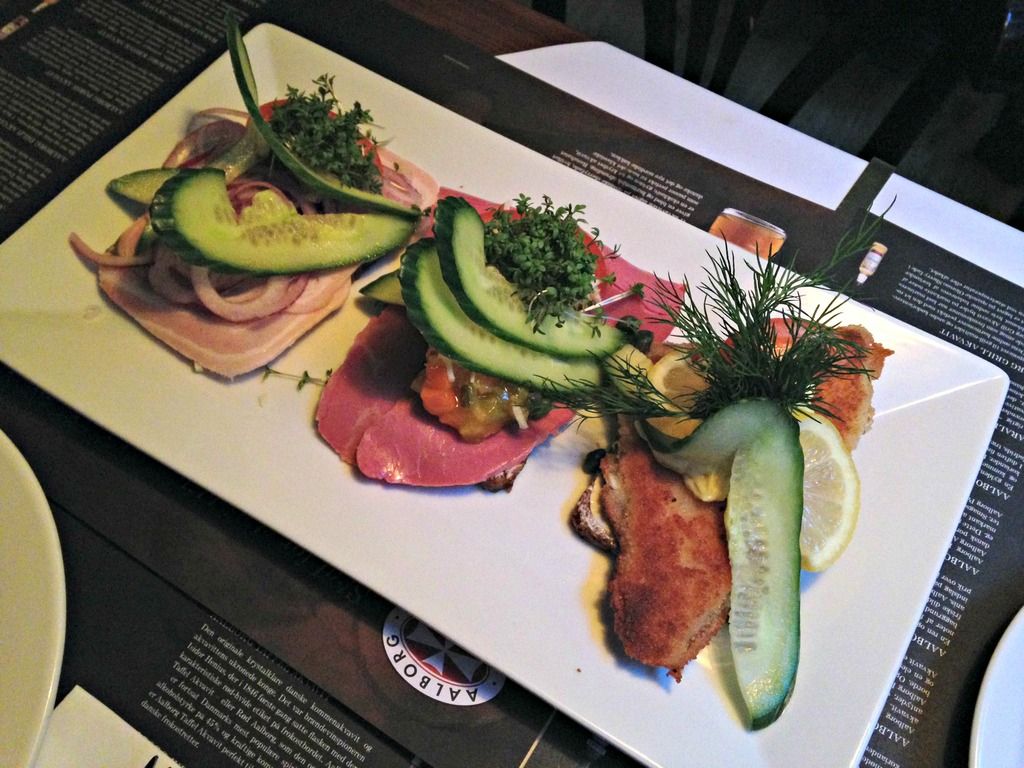 We also tried out a smorgasbord and some pickled herring at Nyhavn, it's worth a look around for the best deal on smorgasbord, as often places will offer a variety for around 119 Kroner. Tom and I settled on this as it was a great way to try out a few different options.
If you want to try out beers brewed in the local area, the
Taphouse
(central Copenhagen) might just be the place for you. They have a whooping 61 taps, ready to pour any kind of beer, at any kind of strength. Not a bad price either if you visit during happy hour.
There is
so much to see in Copenhagen
and the surrounding districts, do some research before and plan your days to make sure you get in as much as you can. We picked up a map from the hotel which had the districts listed and a few points of interest, only managed to get lost a couple of times! The Little Mermaid (Den Lille Havfrue) is a must, and bigger than I expected after being told it was 'disappointing' - goes to show how people's opinions can differ! Before we saw The Little Mermaid, we visited the best preserved star fortress Citadel (Kastellat) completed around 1664 which was a cold but lovely walk. The National Musuem is free to visit and has a lot of interesting information about Denmark's history which I enjoyed learning about.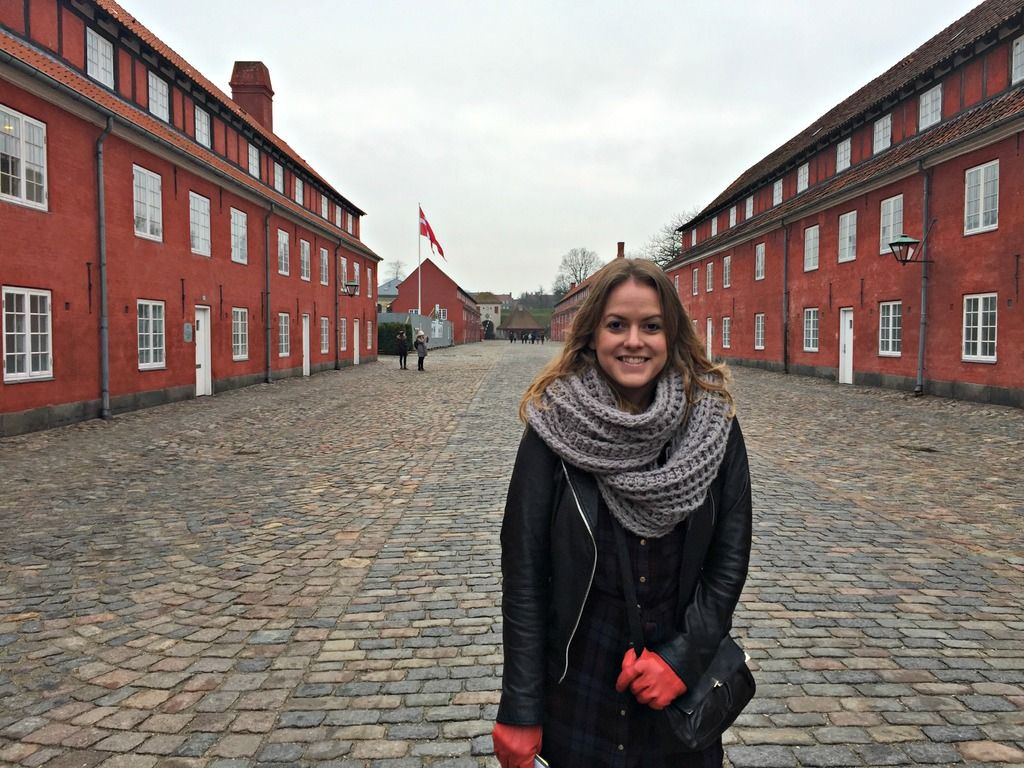 Nyhavn is the 17th century canal district lined with colourful buildings ready to sell you smorgasbord. It's a beautiful part of the city and we strolled down the canal path whilst on our way to The Little Mermaid. Not so much of the sailors and prostitution it was known for many years ago, still lots of beer though.
We also had a look around the freetown district Christiania, which has around 850 residents regulated by special law. The cannabis trade, which is tolerated by government means that photos in certain parts of the town are not allowed, and walking through this area kind of spoilt the freetown for me. It had a slight feeling of Glastonbury, without the commercial side of things, and I loved the art that has been painted on building walls and the bohemian feeling of the place. Tom also got told he was beautiful by a lady as we walked through the town so that pleased him! (he's is rather pretty though)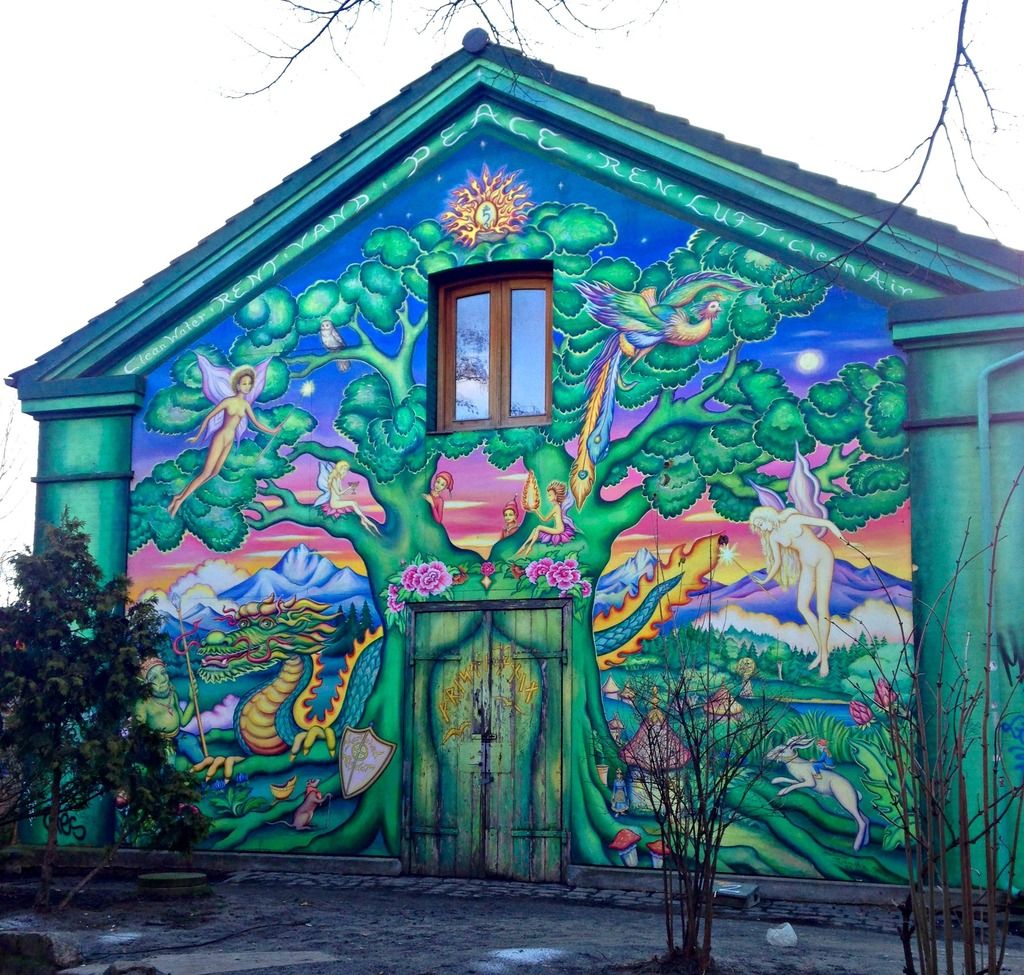 We
stayed
at the Hotel Danmark, which was pretty central and only a ten minute walk to the train station. Our hotel wasn't the fanciest, but it was a great base for sleeping, and warming up after a lot of walking in the cold Danish weather. I paid 1,112 Kroner for two nights for a standard double room, toiletries were included (mini Ren products) as were fresh towels daily. The room was clean, and shower was hot and powerful - two of the most important things to me.
Might be helpful
. I booked our accommodation through booking.com and it was all very easy (and cheap) They give you a great personalised guide you can download to your phone that has details of the area your hotel is, and places nearby. The flights were booked a couple of months in advance (£40 for both of our return flights) with Ryanair and we only packed hand luggage (for a few days it's easier and cheaper than taking a case) If you fly into Copenhagen airport, get the metro/train to Central Station, most hotels/places are walking distance and it's cheaper than getting a taxi - our tickets cost 72 Kroner each way, and added to the adventure of learning about a new country.
I'd love to go back to Copenhagen as there are some things we didn't have time to do, such as visit the Round Tower. It's a friendly, chilled city and if you are on a budget, it's definitely still worth a trip.