I've been a Marc Jacobs Daisy wearer since its 2007 release and it's a fragrance I always go back to. I love the fresh, light scent. The base (vanilla, musk and white woods) isn't too heavy, and the floral notes of jasmine, violet and gardenia give it an easy to wear, feminine finish. I remember picking up my first bottle of the Eau de Toilette based on how it looked – I know, I know. I fell for the cute design lid, then had a spritz and was hooked.
Tom kindly got me a bottle of Eau de Parfum for Christmas and the scent is just as beautiful, just a little longer lasting thanks to a higher concentrate of pure essence (
London Beauty Queen explained this
to Tom before he ordered as we both didn't know the difference) The bottle is a more grown up black with gold daisy lid and I know this will be my daytime fragrance for 2016.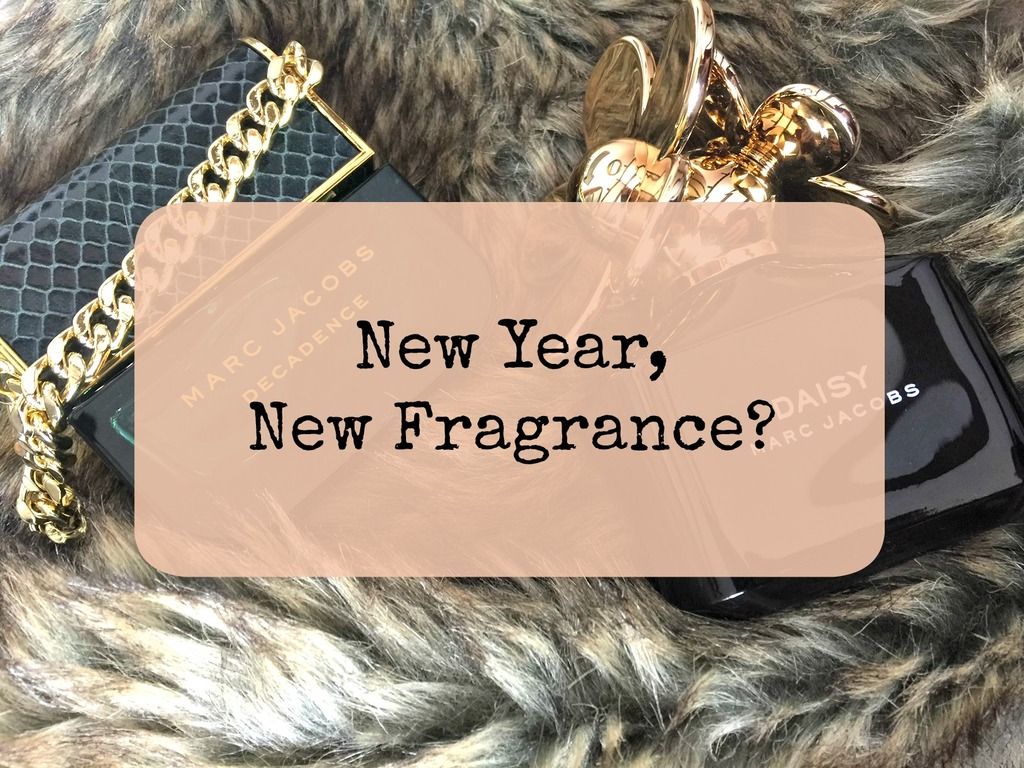 I was also lucky enough to be given Marc Jacobs Decadence, which I instantly fell in love with from the first spray. For me, it feels like an upgrade from Daisy, a more mature scent perfect for evenings and night's out. I love the velvet style box and the handbag design of the bottle is an indulgent touch which looks great on my dressing table. It's a heavier scent with papyrus wood, and vetiver for the base, and Italian plum, saffron and iris top notes. I always think of the Parma Violets when I wear this – not a bad thing as I love them. It's definitely a headier fragrance and a couple of sprays is more than enough to last the evening.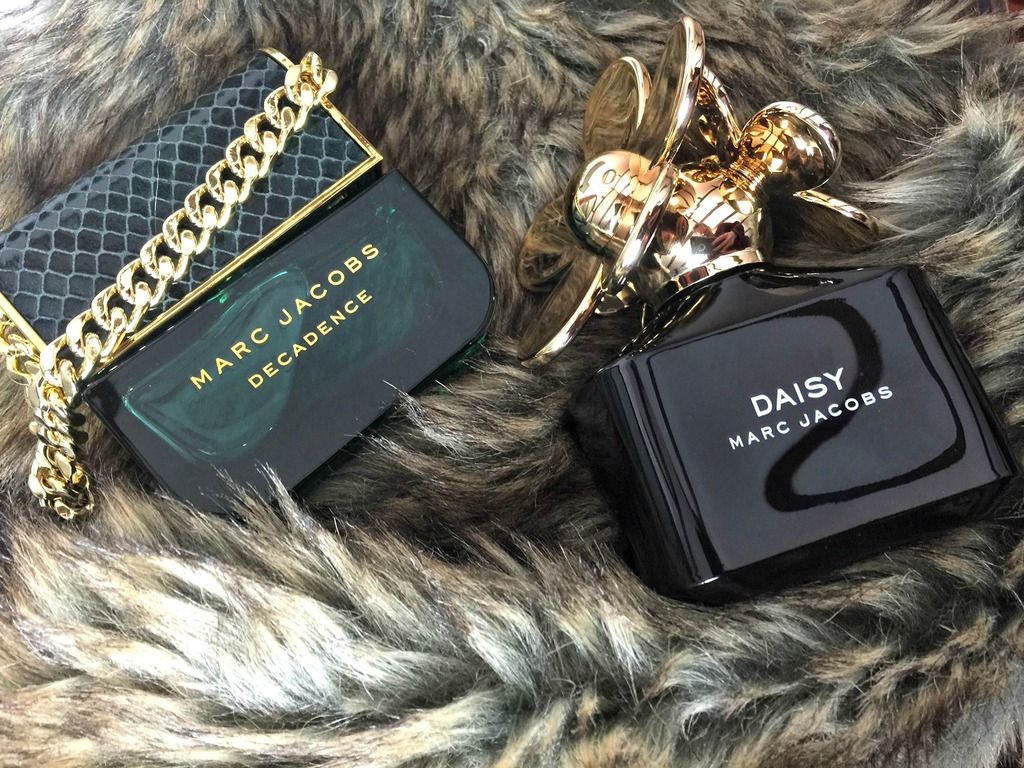 So New Year, new scent? Perhaps for occasions, Daisy is my first love and I'm glad I've got Decadence as an upgrade when I fancy it. Both look beautiful to keep on display.