As I sit in my kitchen typing this, I can smell oranges with cloves drying in the oven. That's a reason to be cheerful right there. December is fast approaching and that means Christmas. I love all seasons on their own merit, but Christmas is such a wonderful way to spend time eating, drinking and be very merry! I made my own garland (easy tutorial
here
!) and wreath last year, and plan to do the same this year. Sure I could buy them, but it's so satisfying making them - apart from getting lots of cuts from the holly cuttings. When it comes to winter I start to become such a homebody, I've been baking crazy since getting my new mixer and these Swedish Bulle were a success (my banana loaf that turned into a banana brownie slop, not so much) Anyone else struggle with sweet baking? My savoury skills are definitely stronger. Perhaps because I enjoy eating that more.
The last month has been a bit hectic, work is busy and as I'm out the house from 7am till 7pm it's a long day. Although I am starting to get the hang of blogging and writing on the train - when I don't fall asleep that is. One great thing about the hour commute to work is I can read more. I used to be a bit of a bookworm, so for my birthday I got The Axeman's Jazz by Ray Celestin and The Girl on the Train to help get me back into reading. So far, so good, The Axeman's Jazz is a great read and easy to pick back up come the end of a day. I've also been busy running around creating some pretty hairstyles for brides to be. I went back to the West Country a few weekends ago, and tried out this style for a 2016 bride.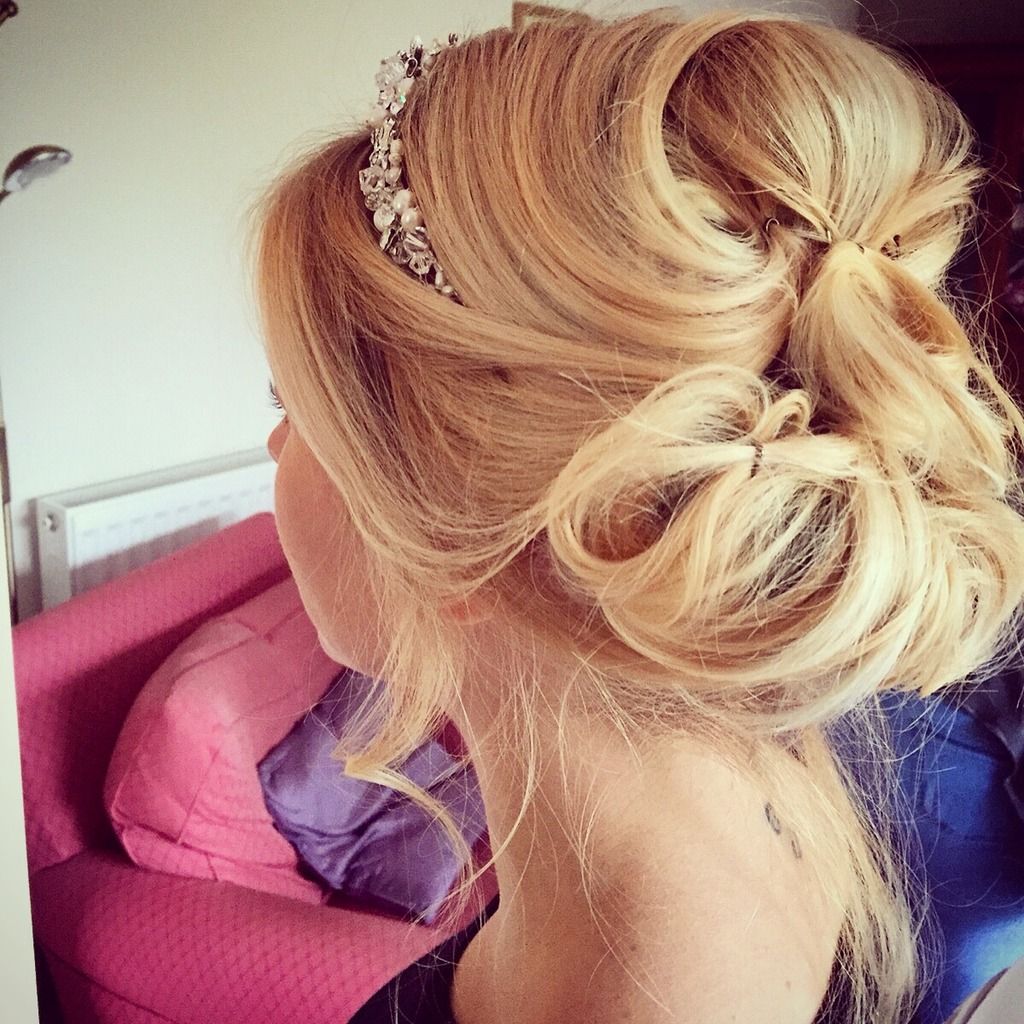 Felt very proud of Tom on Monday, as his band
The Passion Bearers
had their debut gig. Was great to see him on stage singing, and if you are a fan of Nick Cave & The Bad Seeds, you'll like The Passion Bearers. They have a great sound, and are a bunch of very talented musicians. Let me know what you think!
You can keep up to date on what's making me a cheerful chappy on my Instagram. Oh, and don't forget I'm running some amazing #FreebieFriday giveaways on my Twitter and plenty more reasons to make my readers cheerful coming this week.