Halloween, not a time for sexy outfits or cutesy make up. I want gore, I want scare, I want gruesome.
Thinking about
Halloweening
your hair up, combined with packing away lots of hair tools that had taken over the spare room helped me come up with this look. The Mummy.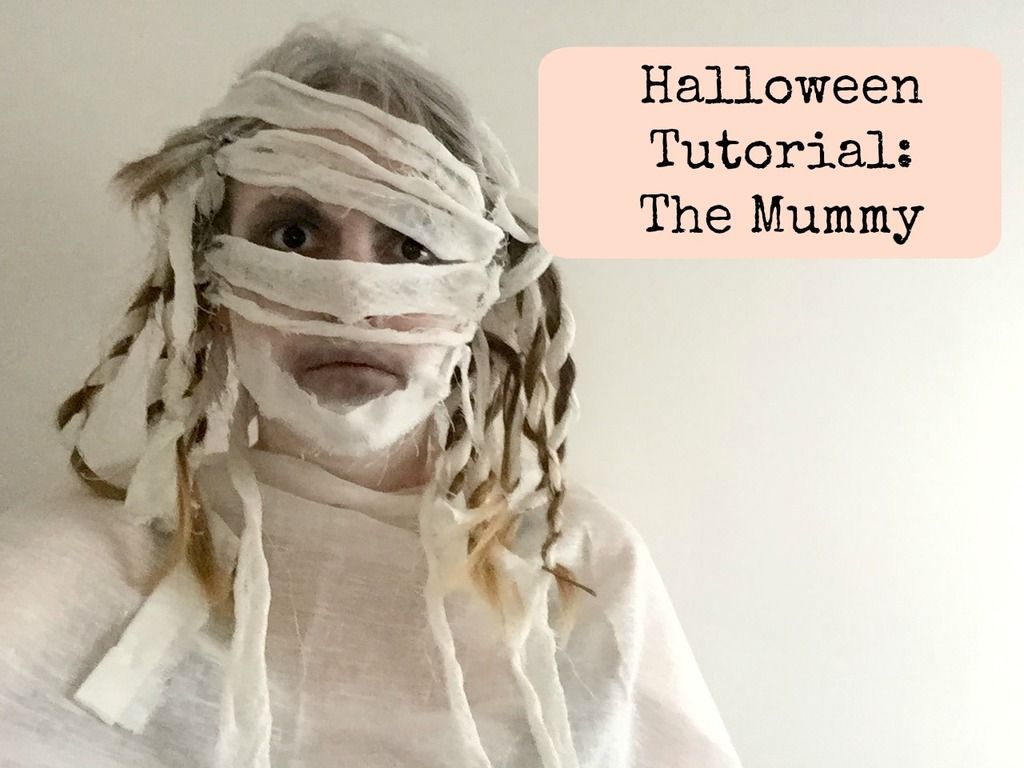 Now, this is a super easy look that won't cost a lot. Use whatever you have for material, and you don't even need the
Scunci InstaTwist
, but it does definitely speed the process up. I'm not the best at make up, but my motto is make it look as creepy as possible and you'll be fine.
So you'll need to grab the InstaTwist, some ripped material and a few clear, small elastic bands;
- Take a piece of material and place in one of the clips, and a section of hair in the other clip
- Hold the material up to mimic the direction of hair, and give enough tension to avoid it tangling
- Once twisted together. secure with a small clear elastic band
- Continue around your head, use different lengths to give a really bedraggled Mummy look
- Spray dry shampoo closely onto hair creating a dusty, chalky look in your hair
I've got a couple of easy, and good value ways to spook up your Halloween look and party coming this week so keep reading...