Now I get the train into London for work, I realise that the commuter hair struggle is real. After trial and error (and a lot of rather crap hair) I've picked up a few handy products and tools that will help.
First up, it's the mini hair product. I usually have some of these stowed away for holiday but they are much easier to lug around than full size versions. Carrying a little tin of Batiste Dry Shampoo is a staple, a quick blast can help boost hair if it's fallen a little flat. Keeping a mini size hairspray is also a good idea. Boots and Superdrug usually have deals on mini's so it's worth stocking up. It's worth popping some small bands, and hairgrips in, just in case an emergency up do is needed. A simple twist or French braid can hide a sweaty, frizzy disaster.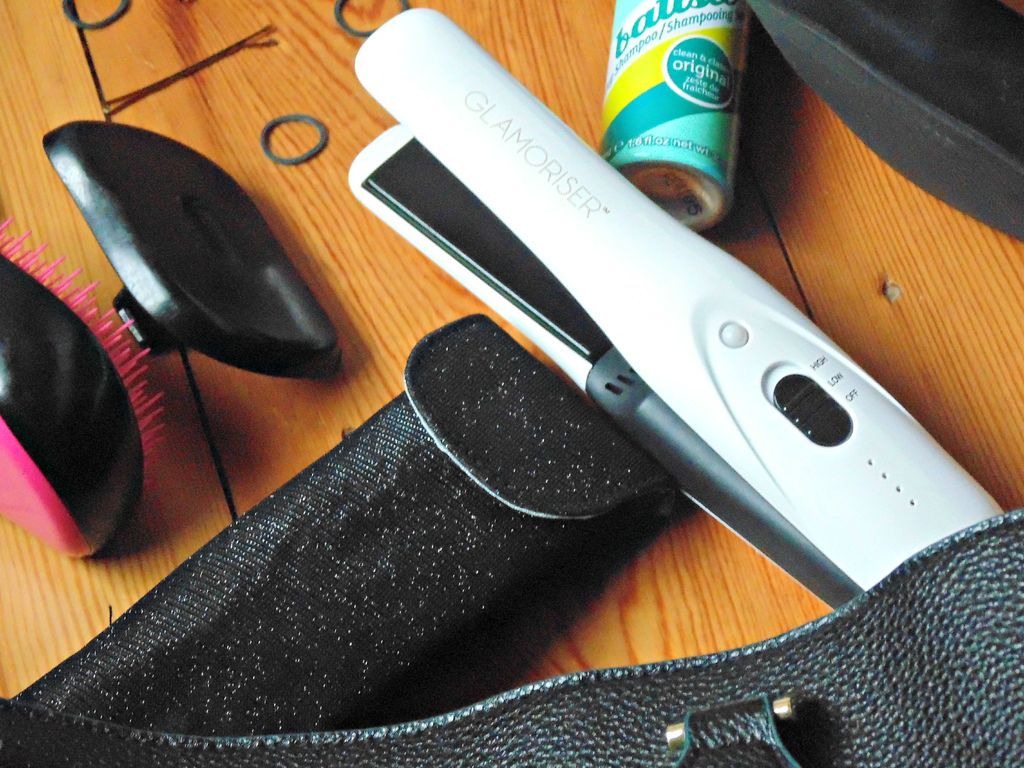 Next, a cordless, chargeable straightener from Glamoriser. This handbag size hero heats up to 200 degrees in two minutes - impressive! The Glamoriser Freestyler (£69.99) is great for touching up hair and smoothing from a power walk to work. You get around 40 minutes use, and it takes 3-4 hours to charge (comes with a mains adapter) You can also curl hair, this is definitely a festival must. I pop to the gym in my lunch break so love the fact I can sort my hair afterwards using the Freestyler.
I've arrived at work looking slightly like I've been dragged through a hedge backwards and with a lot knots, so the Tangle Teezer Compact Styler
*
(£9.99) is ideal for tackling a blustery blown barnet. The handy cover protects the teeth from damage and it's easy to clean. I used to use this on my extensions and found it tackled knots without hurting my scalp and pulling at the hair.
And the most important thing, an umbrella. Which I managed to leave on the train last week. Looking out the window, I'm not sure if even the commuter heroes above can help. It's an up do for sure...