Before I started my new job, I decided it would be a very good idea to be as relaxed as possible. With that in mind, I booked myself and Kristie into the new
Aqua Sana Spa at Woburn Forest Center
Parcs. It's only about twenty minutes away from where I live, so it was an ideal choice!
We chose a Relax & Revive day, which included lunch, and a Elemis facial. I LOVE Elemis, and in particular the Papaya Enzyme Peel - my skin is pretty sensitive and I get redness and a bit blotchy with some skincare, but this is amazing. The facial itself was fantastic, I felt relaxed and my therapist talked me through my routine and what she'd noticed about my skin. My skin looked brighter and it felt so smooth and hydrated.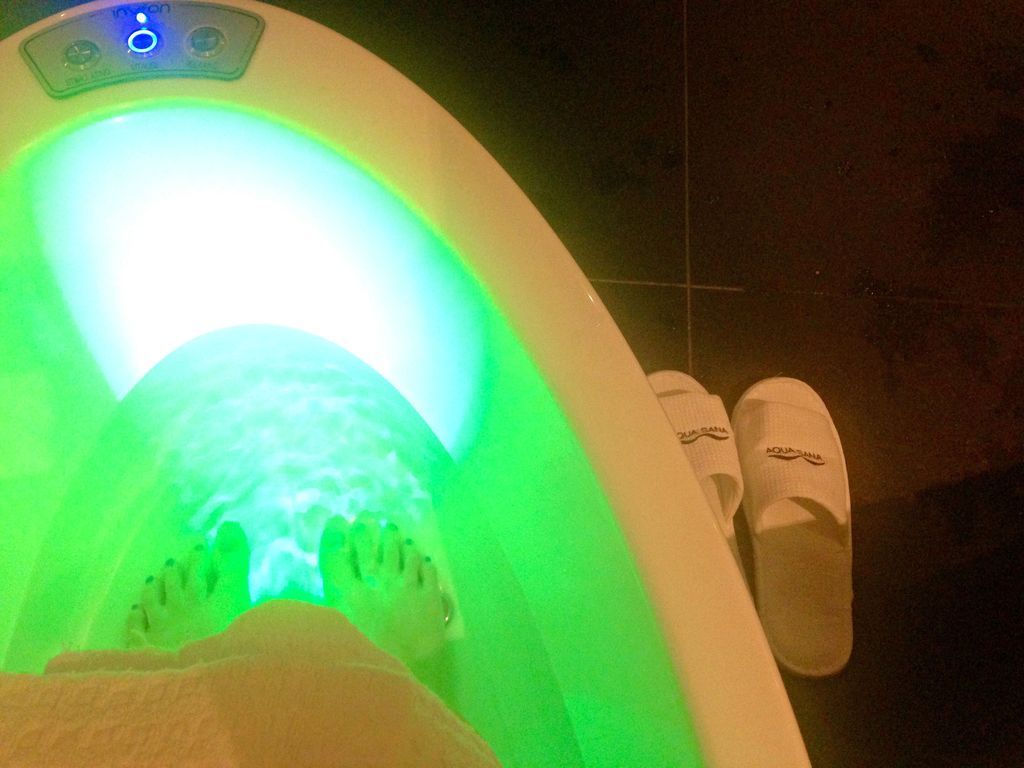 The Aqua Sana spa is gorgeous, there is enough space and treatment rooms to avoid feeling rushed or bundled in with others. My favourite spa experiences were the Reflexology Footbaths, Sensory Spa Herbal Spa and of course the Water Beds. I could have drifted away for hours in the quiet and calm. It's lovely to not have the noise of loud chatter, mobile phones and traffic.
Everything was taken care of by the staff, who milled around without being intrusive. The spa was clean, and the layout means you can easily move between areas and enjoy at your speed. Lunch was delicious, and the chocolate croissant included for a mid morning snack when we arrived was perfect. The outdoor pool was the perfect temperature for a dip, and the Zen Garden is a very peaceful place to quietly reflect.
I've recommended to friends and family, and I'm hoping to go with my sister for a relaxing spa day soon. With Woburn Forest Center Parcs on my doorstep, it'd be rude not to visit more!