Most of the time, it's too much effort to give my hair a proper blowdry and I usually cheat, but on the occasion I feel like going all out, the Lee Stafford ARGANOIL from Morocco Glossing Blow Dry Gel and Deep Nourishing Treatment are two products that leave my hair smelling great, with volume, and most of all moisturised.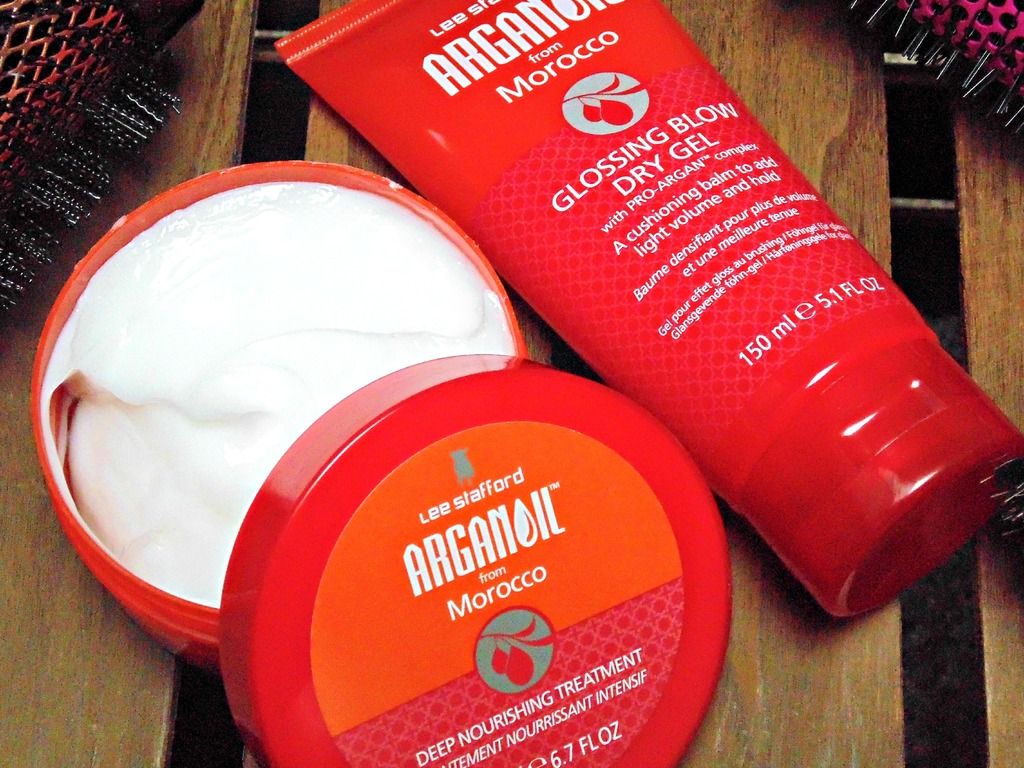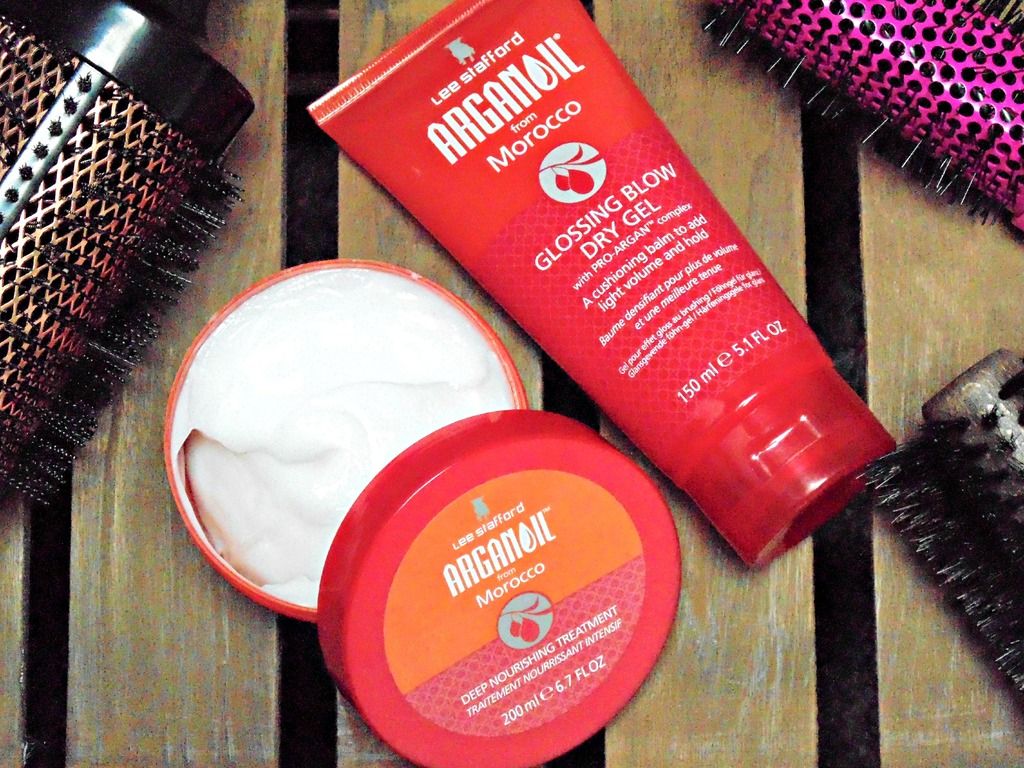 First up, it's about treating your hair. Blow drying is a lot of heat styling and hair can be left dry and damaged so I give my hair a pamper with the Deep Nourishing Treatment (£14.99) This stuff smells gorgeous, it's a mix of the usual Lee Stafford product scent, but slightly softer. I concentrate on mid lengths and ends and usually apply when I'm having a full on pamper - the works, exfoliating, shaving, painting nails. Then it's onto the Glossing Blow Dry Gel (£10.99) I work a good blob of this
through the whole of my hair whilst damp. The Glossing Blow Dry Gel formula means it protects hair whilst heat styling (up to 250

°C) I find it helps smooth any frizz, and give my hair a great boost of volume leaving my hair feeling light and bouncy.
My hair smells so lovely after using, and I find I can go that extra day not washing my hair as it doesn't weigh it down. I've a lot of love for Lee Stafford and his products, some are firm favourites in my styling routine and I think the Glossing Blow Dry Gel paired with the Ddouble Blow Mousse is the key to volume for any ladies out there wanting a boost.