Wow! Trying saying that title quickly!
Braids and plaits are always huge news, and when summer comes and the sun is shining it's great to have your hair out of the way and what better way than one of the fab braids available from the world's largest Blow Dry Bar franchise.
I love the
Blo Blow Dry Bar
idea, it's no cut, no colour means you get styling services dedicated to blowdrying and finishing hair. I've been to plenty of salons and had my cut and finished with a blowdry, only to come home and style my hair again as I didn't like my blowdry. It's a great pamper, and if you were going out with the girls, or for a lovely meal somewhere it makes you feel really glam when you've had a bouncy blowdry. It's a special treat for me, as I'm often too lazy to do my own at home.
Check out these gorgeous illustrations from the Blo site, which braid would you go for?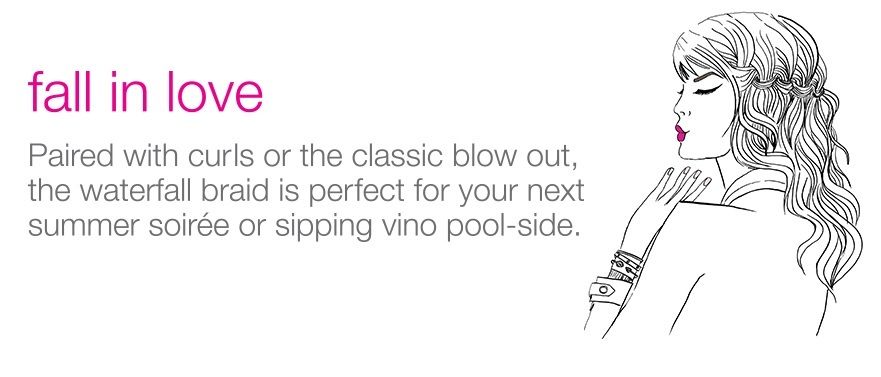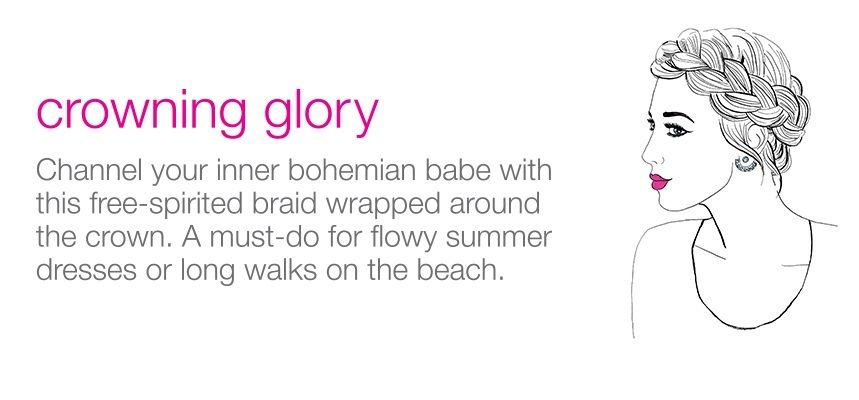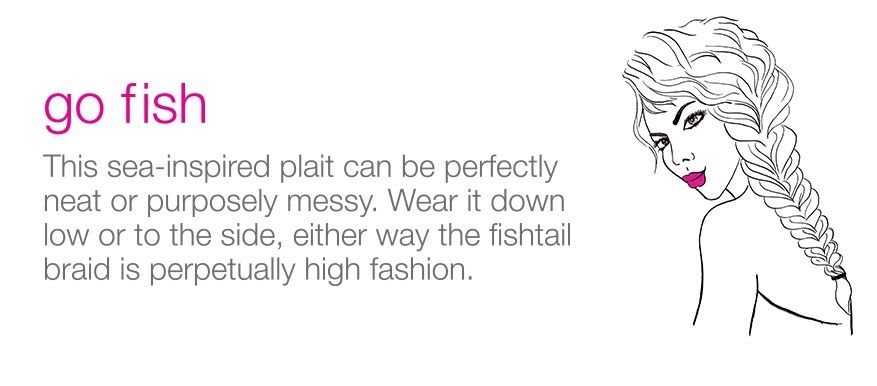 For £28 you can you get yourself a blowdry, and then choose from one of three braids for no additional cost. Simple, and you'll leave with a gorgeous fishtail, waterfall or halo braid. I need to book a trip as I'd love to try out a chunky halo braid! The Blo Blow Dry Bar is based in Covent Garden, you can pop in without making an appointment but it's best to book to avoid disappointment by calling 0207 836 5115, or email blocoventgarden@blomedry.com.