I remember vividly going into a local salon just before I started sixth form college clutching a picture of a jaw length bob that was shaggy, textured hair perfection.
New year at school, new style and all that.
I left the salon with a bob that was blunt and sat just under my ear. And cried.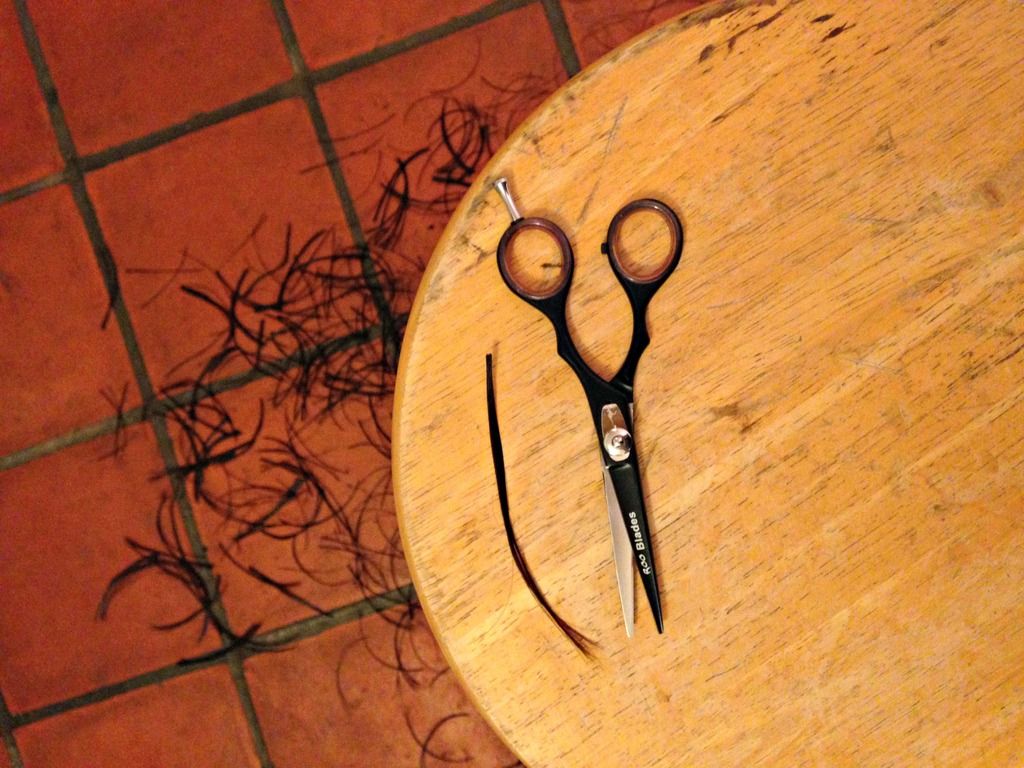 (above picture is amazingly my boyfriends hair
- I cut off this much and it was still below his shoulders - hair envy my friends!)
I hear stories of styling woe from lots of different people, and at first I thought it was perhaps a communication issue, maybe sitting in the chair and muttering 'just a trim' just doesn't cut it - excuse the pun. I even did an article for
OVL with some handy hints on getting salon success
. As time has gone by, even I have had similar issues with scissor happy stylists I'm starting to think there may be a problem. With salons and stylists expected to work quicker, and offer clients more are they missing the most important part of the service? Listening, listening to a client about what they want and really taking time to understand the expected outcome can avoid disaster and unhappy parties. People talk, and with social media, word goes further.Unfortunately negative words often travel quicker than positive. I try to make sure if I've had good service I shout about it, and hair treatments are no different. I never tell the salon I'm a qualified stylist, I do however go into great detail about what I want, showing them pictures and using my fingers to measure the amount against my hair being chopped.
I've always been a cautious cutter when it comes to doing anyones hair, I tend to err on the side of caution as I can easily cut more if the client isn't happy - bit harder to stick it back on as it sits on the floor around them. Along with their hearts as they look in the mirror and see something they didn't want. Hair is important, and it's needs respect. Maybe I'm just too worried about someone saying something bad about my hair styling skills, or maybe it's because I know EXACTLY how they'll feel. I really dislike hearing how many say they have a 'fear' of going to the hairdressers as it never goes right. Just makes me feel sad about the industry as there are so many talented stylists making hair happy.
Either way, I listen.
I want to hear what you think about why salons get it wrong, and why they get it right?
If you are a stylist, what do you think the problem is?